Professional Help with Furniture Disposal in Hampstead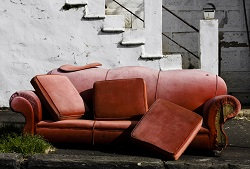 We are a leading Hampstead furniture clearance team in the NW6 district who can assist in removing and disposing of old furniture. We can help you tackle with the chore fully and safely, taking over the work from you. We can send our team to your address when you want us to and they will swiftly tackle the job. Our staff will arrive at your address in NW3 and help you sort through your goods and we will have all the needed equipment. We can then remove the furniture and load it onto our vehicles for transportation.
A home or office can quickly become cluttered. You will buy and obtain new items and they will have to be given a place to reside. As you get more things, you will soon start to run out of space. You can fill up your loft, shed, garage etc/, and still find yourself with no room. This can often be brought about by excessive amounts of old furniture. As you replace cabinets, tables, beds, drawers, wardrobes and other furniture pieces, you may cling onto your older furniture. You may be saving it for a later date when it might be needed, or you maybe can't or don't know how to get rid of it. Whatever it is, Rubbish Removal Hampstead can help with all manner of furniture disposal in Hampstead. Call

now and learn more!

Make Your Furniture Disposal in NW3 Easy For You - Hire Us!

Our staff are all highly trained furniture removal experts who have acquired the required knowledge and skill. This allows them to do the job properly, safely and swiftly. Our furniture clearance team are capable of shifting goods safely from the building. They will carefully lift and carry furniture, so that it does not damage any part of your abode. They will move it through narrow areas such as doors, and up and down stairs. They will then place everything onto their vehicles securely. Shifting furniture can be dangerous, but with us handling your old furniture collection in the NW11 area, you will be safe.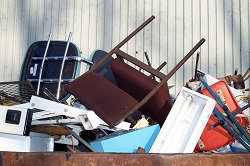 You can find out more about how we dispose of your furniture if you call on

today. Our furniture removal services will be executed according to all guidelines and measures. We will adhere to all laws when disposing of goods, so the furniture disposal process is done properly and safely. We work with recycling centres, disposal sites and landfills to ensure your old goods are destroyed safely.


We Can Give You the Necessary Support with the Best Furniture Clearance Services in Hampstead, NW3

Rubbish Removal Hampstead offers flexible furniture sofa disposal in the NW3 region to cater to your needs. Everyone will want varied support, whether it's when our team operates, how often we are needed, the amount of goods to be taken and so on. To guarantee the best service, we will send our staff when and where you need them. They will bring the necessary equipment for your old furniture collection and we will deploy the number of people you need. We can take as much or as little furniture as you have, and we will use the appropriate vehicles.

Our flexibility and expert support will be seen when you call us on

at any time and request a quote. Our estimates are not based on package deals, and instead reflect your specific needs and wants. These quotes are free, so you do not risk anything by requesting one and you don't have to commit to any deal. We can also give you more info on sofa clearance and how we can help with your furniture. Our furniture disposal services in Hampstead will be effective and flexible, giving you a simple and safe way of getting rid of your old furniture in NW11.
Save